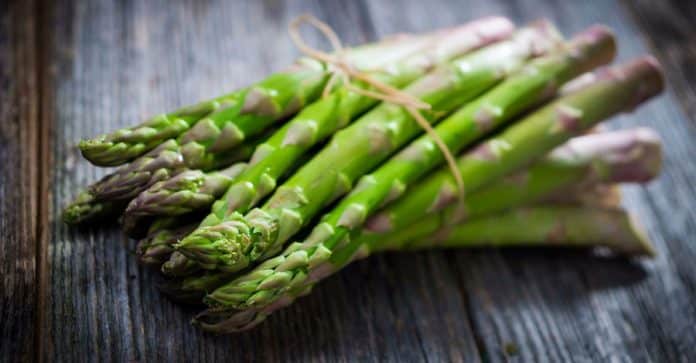 Srinagar: Muhammad Shaban Khanday, 75, a resident of Kalantra area of north Kashmir's Baramulla district started Asparagus production in 1985. His family is now reluctant to continue its production due to government apathy and consequent low returns.
Before starting Asparagus production in his bowl shaped 2 kanal land at Hapatnar, Muhammad Shaban cultivated Cherry and Apple crops.
Being in this business for the past 31 years, Khanday family is now unwilling to continue its production due to poor returns.
"Asparagus production fetched us good money and we used to get Rs. 12 to Rs. 13 for every Asparagi Rhizome root but now it fetches us only Rs. 05 to Rs. 06 which isn't enough to make ends meet," he says.
"We also don't have a proper transport facility which makes sending the produce to Srinagar an expensive process," he adds. According to him, frequent shutdowns also hit the trade as the produce gets rotten.
Khanday ventured into Asparagus production after hearing about it from a friend in Rajbagh. "Then I took the seeds from the Indian Institute of Integrated Medicine (IIIM) at Sanat Nagar and started growing Asparagus," he says.
Harvested from April to July in Kashmir, the crop needs fertile land, mountainous or in the plains. "We use cow dung as a fertilizer," Khanday says.
Khanday's family loves preparing this vegetable for the meals and also provides it free of cost to patients in the area, who cannot swallow food.
"When the crop is brought to the market, it is kept in boxes with extreme care so that it doesn't get rotten," he says. "The stem is 6-inch long but it is boiled after cutting it into one-inch pieces and adding salt," adds Khanday.
Boiling process is done in Srinagar as villages do not have such facilities. When the boiling process is over, it is exported outside the State.
Ghulam Qadir Ganaie, 75, hails from north Kashmir's Damnoo village. He brought Asparagus seeds from SunTop Products Rajbagh, Srinagar, where his relatives would grow the crop.
Ganaie started the crop production in 1980 and distributed seeds to other villagers.
"Previously, we earned good money but due to unavailability of transport and low rates now, we discontinued this business," he says. Ganaie says that the crop's production has a massive potential but needs government attention.
"The government should provide insurance schemes like it provides to fish production sector besides transportation facility as it is expensive to send the produce to Srinagar," he says.
Abdul Rashid Sheikh, 60, a shopkeeper by profession and Muhammad Rajab, 40, a Kangri maker also took to Asparagus production after observing Ganaie but they too discontinued it after low returns.
According to Sheikh and Rajab, their families now take the vegetable in meals and provide the rest of the produce to patients who need it for treatment of joint pains and other ailments.
Zahid Ahmad Harco, 45, owner of SunTop Products Company, Rajbagh is the only person in Kashmir, who deals in this business and exports the produce to other states.
"We started this business in 1936 and now our third generation is dealing in Asparagus, which has the same demand in the market as Mushrooms," he says. "Besides Indian states, the product also has a market in the West and I used to buy the produce from farmers in Anantnag, Tangmarg, Gulmarg and Nowgam," he reveals.
Zahid, who owns an Asparagus garden in Nowgam, says, "In Kashmir, we sell the produce to Malhotra Brothers at Lal Chowk, where the produce is graded into A, B and C Class like Apples but people are not aware about this product."
"Asparagus production could provide employment to a large number of youth but the government needs to pay attention to it," he says.
Sanullah Wani of Shopian, a consultant at IIIM Yarikhah Tangmarg, says, "We are growing Asparagus here for researchers and students and if anyone is interested in its production, we provide them free of cost seeds and guide them about cultivating the crop."
According to him, Asparagus seeds are sown in February and then the transplantation needs to be done for yielding a good quality of the product. "Later, spears on which seeds break out are cut and if the vegetable remains in the soil for a long time, it gets wasted and absorbed by seeds and is of no use then and for that Asparagus needs to be dug out on time," Wani says.
Asparagus, a highly nutritious vegetable grown in Kashmir, is locally known as Paarglass. It is a small slender vegetable derived from stem of Asparagus plant. Only young shoots of Asparagus are eaten.
Asparagus is sown only once and produces crops for 15 years or more. The fleshy green spears of Asparagus are succulent and tender and have been considered a delicacy since ancient times. This highly-prized vegetable is harvested with the arrival of spring when its shoots break through the soil.
A perennial crop, light green or white in color, Asparagus has a huge demand world over but its production is suffering due to government apathy towards the growers. Besides, most Kashmiris and the government are unaware about the vegetable, also known to cure cancer.
American Institute for Cancer Research experts say Asparagus is an excellent source of foliate and foods high in foliate lower the risk of colon, pancreas and esophagus cancers. Asparagus provides Vitamin C and Beta Carotene and foods high in these nutrients offer additional cancer protection. Asparagus is also a source of anti-oxidants and contains group of substances collectively called Saponins, known for their anti-inflammatory effect.
Asparagus production is decreasing at an alarming rate due to low returns and no transportation facility to ferry the produce from far-flung areas. The growers maintain that the government could save Asparagus production by establishing small firms, providing insurance schemes and transportation facilities to these areas.