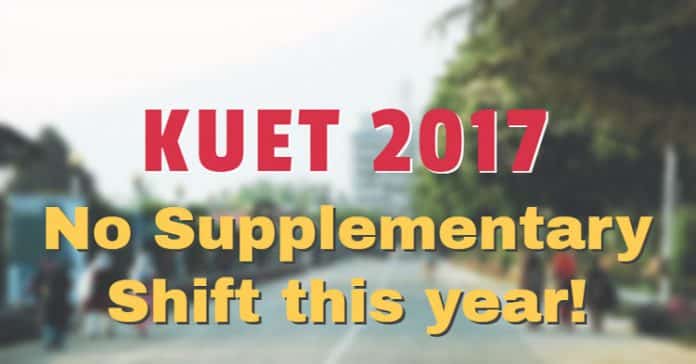 Srinagar: University of Kashmir is reportedly doing away with Supplementary Shift seats in Kashmir University Entrance Test (KUET 2017) for Post Graduate courses this year.
As per the reports, the decision has been taken after receiving feedback from various Departments in the Campus.
Consequently, there will not be Supplementary Shift (2nd Shift) for any course offered by the University this year.
Meanwhile, a University official also replied in the negative on the University website's Feedback Forum when asked about the Supplementary Shift classes.
It is pertinent to mention that the University started the supplementary session for some selected PG courses in the last year's academic session. The supplementary session was started as second/evening shift for students who were selected on the basis of their merit in the KUET 2016.
The University officials had maintained that the session was started to accommodate maximum number of students in various departments for which the concerned Heads of the Departments (HoDs) had agreed to double the intake capacity in their respective departments.
"Introducing supplementary session will stop the brain drain of students as most of the students move outside the state and land in shady institutions after failing to make it to the varsity in view of the limited intake capacity", Dean of Kashmir University's Academic Affairs, Prof M A Wani had said.
Now, the decision to end the supplementary shift is questionable as it will drastically reduce the intake capacity of the Univerity.
As per statistics of the last year, the varsity had received more than 17000 applications but only 3000 aspirants could be accommodated, without supplementary shift, given the intake capacity prevalent in the University.