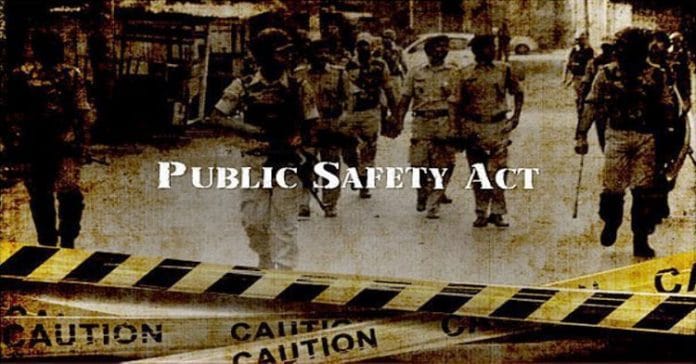 SRINAGAR — Deputy Commissioner Srinagar has booked "Hurriyat Conference (G) Vice Chairman" under Public Safety Act, officials said on Wednesday.
The order follows a dossier prepared by Srinagar Police against the Vice-Chairman Ghulam Ahmad Dar alias Gulzar son of Abdul Samad Dar of Kreeri Pattan Baramulla, at present Gungbugh Tangpora Batamloo, a top police officer told GNS.
"He has been detained under PSA vide No. DMS/22/PSA/137; Dated: 28.02.22 by Police Station Batamaloo and lodged in Central Jail Srinagar," the officer said.
He added, "He was giving derogatory and inciting statements to Radio Pakistan as a member of Hurriyat and trying to disturb peace and tranquillity in Srinagar city."