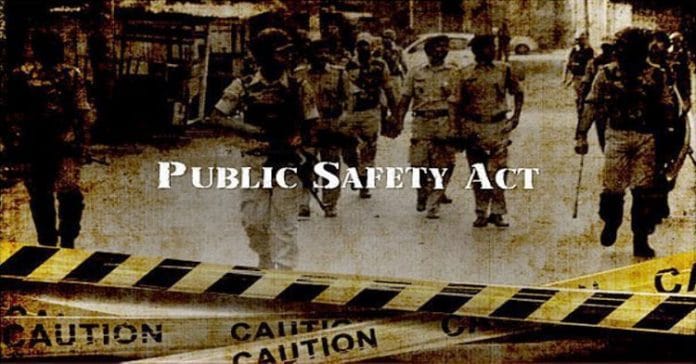 SRINAGAR — Authorities on Saturday invoked a case under Public Safety Act (PSA) against a Jamiat-e-Ahle Hadith activist, detained on July 07 from north Kashmir's Lolab area.
A police official said that one Zahoor Ahmad Khan (39) son of Mohammad Abbas Khan, a resident of Lalpora was taken into custody on July 07 by Lalpora police.
The accused, as per the official, has (now) been detained under PSA and shifted to District Jail Kupwara.
An FIR No. 103/2019 under Section 10 ULPA stands registered against the accused and further investigations have been taken up.
Meanwhile, local sources identified the accused as a Jamiat-e-Ahle Hadith activist hailing from Dever Lolab area of the district.