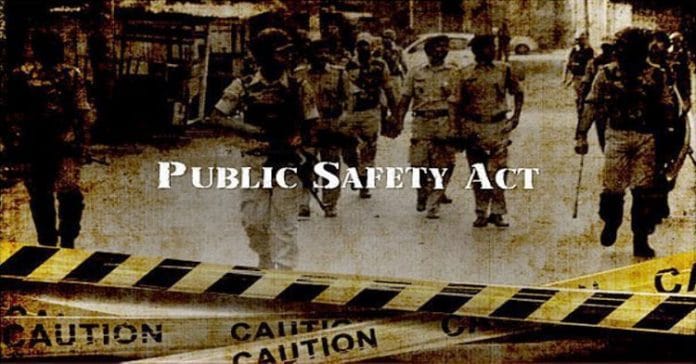 BARAMULLA — Police in north Kashmir have booked a trio under Public Safety Act (PSA) and shifted them to a Jammu jail for their alleged involvement in 'anti-India' activities.
Baramulla Police said that many cases had been registered against these three persons in connection with anti-national activities.
The police, as per the news agency KNT, added that the formal detention orders were secured from the competent authorities and the trio had been shifted to Kot Balwal Jail Jammu.
The arrested persons have been identified as Tawseef Ahmed of Andargam, Pattan; Ghulam Muhammad Lone of Lachipora, Uri and Shahzad Ahmed Malik, a resident of Singhpora, Pattan.