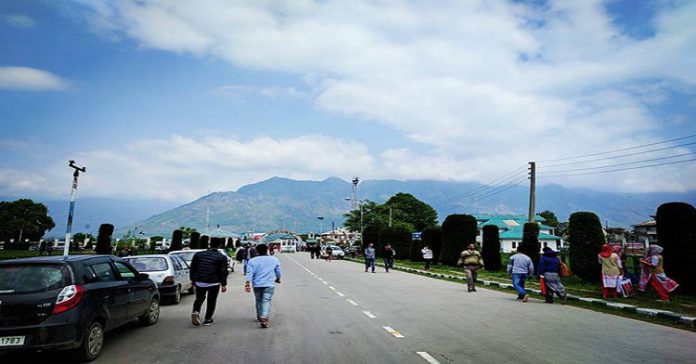 Srinagar: University of Kashmir has announced the KU Admissions for UG 3rd & 4th Semester (CBCS) 2018.
The Admission Notification (Under Choice Based Credit System Semester Scheme) for Under-Graduate 3rd & 4th Semester of 2018 (Regular) has been released by the varsity in this connection.
It is, therefore, notified for the information of all concerned candidates of BA / B.Sc / B.Com / BCA / BBA / BMMMC / OCMIL / FAZILA OCMIL (CBCS) Batch 2017 that the completion of all formalities for subject choice of 3rd & 4th Semester in the affiliated colleges of the University shall be 14-07-2018 to 04-08-2018 on the following Terms and Conditions:
i. The candidates who have sought admission in the Under Graduate Courses (Semester Scheme) Batch 2017 are eligible for BG 3rd, 4th Semester admission and shall visit the Information Cell of the College concerned.
ii. The candidates of Batch 2015-2016 & Annual Scheme, who have not sought admission for 3rd Semester yet, shall have to submit the Online Form available on the University website. In case of any discrepancy related to online form submission, the candidate shall visit the Information Cell of the College (with all Original documents) in which he/she intends to seek admission.
iii. For (a) Confirmation of subjects (assigned online by the College) and (b) Submission of requisite fee, the candidate is required to check My Form Status page (available on University website (www.kashmiruniversity.net).
iv. The candidate shall enter his/her University Registration Number (OR) Board Registration Number and confirm subjects. If the subjects shown are not as per the choice of candidate, he/she shall visit College Information Cell for subject correction within stipulated time (before fee submission).
v. Afterwards, the candidate shall opt the mode of Fee Payment as available. No subject changes whatsoever shall be allowed after fee submission.
vi. The fee payment through Receipt Mode for KU Admissions for UG 3rd & 4th Semester (CBCS) 2018 can be deposited at any Finacle Branch of J&K Bank.
vii. The candidates have to submit requisite admission and examination fee for 3rd & 4th Semester in the College concerned as per fee structure in vogue. Principals of all affiliated Colleges shall forward the information / report alongwith prescribed fee in the office of the Assistant Registrar (Registration), University of Kashmir within 10 days after closure of admission.