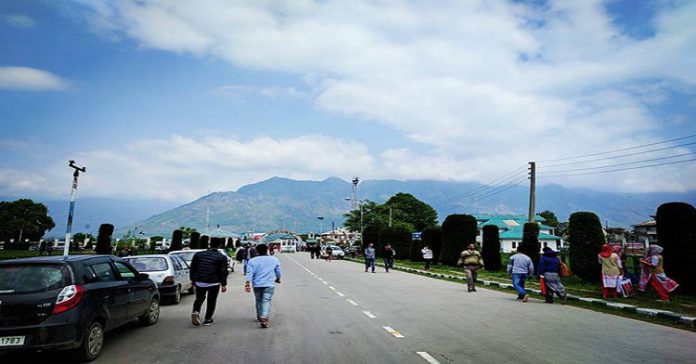 Srinagar: Kashmir University's Choice Based Credit System (CBCS) has failed to cut ice on the students who said its introduction is wasting their time and money.
Inspired by the foreign universities, the system has failed to impress the students of Kashmir University.
As per the CBCS system, students were asked to choose the subjects in other departments. The classes of these subjects are conducted on Friday and Saturday.
Students of Kashmir University have complained about the system and are finding it extremely difficult to manage their time for extra subjects.
"We are not satisfied with this system. It only affects students' schedule," said Muhammad Aqib, a student of MBA Department. He said they don't understand the fun of CBCS system.
"It is wastage of time and money. We are not able to complete our syllabus. We are supposed to reach other departments in five minutes time. As a result we miss our classes most of the time," he said.
Aqib Hyder, a student of MERC said it is a good initiative. "Students were allowed to explore different subjects in different departments but the varsity has failed to handle the CBCS system." He said University has failed to manage this system properly.
"I am studying in 3rd semester but University is yet to conduct the exams of 2nd semester CBCS subjects," he said.
Moreover Kashmir University is charging the students for opting CBCS subjects in some departments.
Faisal Sidiq, another MERC student said he had chosen subjects in Physical Education Department where he had to pay fee.
Coordinator for the Choice Based Credit System Kashmir University Sajad Ahmad said they are revising the scheme from 2017. "We are reducing the weightage of some subjects. We are keeping eye on how the system will be managed and by the end of August 2017 everything will be streamlined," he said. (RK)