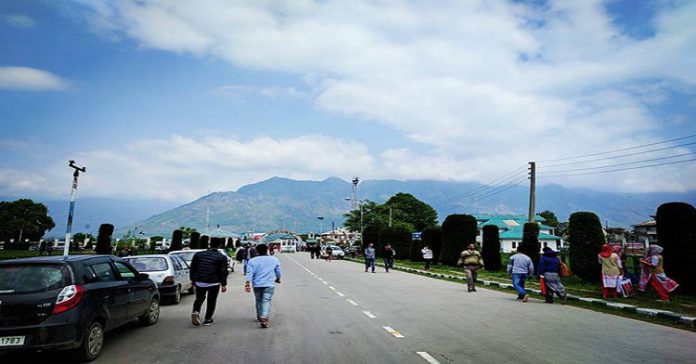 Srinagar: The University of Kashmir (KU) has deferred PG Entrance Test to July, 2018. The decision to defer entrance test for admission to post graduation and other programmes was taken in a meeting of the Academic Council of the University.
"It is notified for the information of all concerned that pursuant to the resolution adopted by the Academic Council at its meeting held on 01-03-2018 and in view of the decision of the committee held under the chairmanship of the Hon'ble Chancellor that examination for the 5th and 6th Semester of Undergraduate programme of the batch of students-2015 (Semester Scheme) will be held jointly, preferably in the last week of June, 2018," reads a notification issued by the University in this regard.
Top officials privy to the development said the decision has been taken to benefit the fresh batch of graduate students.
"The exams for 5th and 6th semester undergraduate students will be conducted till the month of July and the same batch will be eligible to appear in the KU entrance test as well," an official from the University of Kashmir had said wishing not to be named.
He said the varsity will chalk out modalities for holding PG Entrance Test and joint exam of 5th and 6th Semester in colleges as well.
Earlier, as per a notification issued, the admission process for the academic session 2018 was to commence from 3rd week of March.