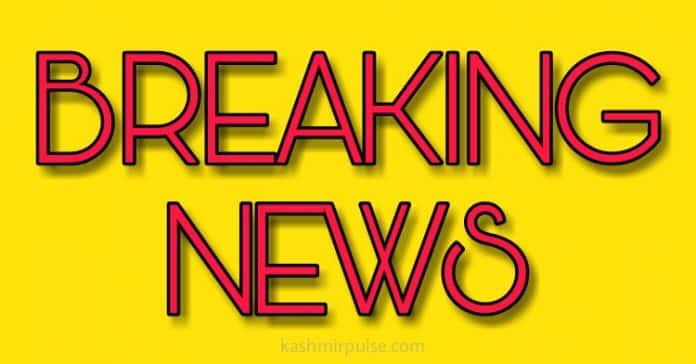 SRINAGAR — Top security officials on Friday revealed that there were strong intelligence inputs about the disruption of Amaranth yatra by militants who were planning to use IEDs to target the pilgrims. They, however, all measures are in place to deal with the militants who are trying to attack the pilgrims.
Top officers of the Jammu and Kashmir's security grid comprising Lt General KJS Dhillon, DGP Dilbagh Singh, IGP Kashmir S P Pani and ADG CRPF Zulfikar Hassan said that the US made sniper was recovered along with a Pakistani land mine during the extensive searches conducted by the security forces en-route cave shrine of Amarnath.
"There were confirming leads that militants were planning attack on the Amarnath Yatra in Kashmir. We have taken elaborate measures to thwart all attacks. During searches across the base camps in Central Kashmir and South Kashmir, we recovered US made sniper rifle, huge cache of arms and ammunition and a land mine that is Pakistan made," the army commander told press conference here, according to the KNO.
"There have been a series of attempts after Lethpora, Pulwama attack that includes Banihal, Arihal, Pulwama, another one at Arihal again and the latest one at Shopian. Militants are using modern techniques to blow up the IED so are the security forces using latest techniques to thwart IED attacks."
Present on the occasion, the DGP clarified additional forces were being brought in to Kashmir, and the development was a routine affair stating that the existing additional forces were in Kashmir since Municipal polls and were feeling exhausted.
"The number of additional forces is not that much as being exaggerated. It's too small just to relive those who are here since long," he said, adding that there was nothing to worry.
Replying to a query IGP Kashmir said that at least ten bids to target security forces with the IEDs was made by the militants in the recent past. "Five modules were busted and several persons have been arrested for their involvement in IED attacks. Top leadership of Jaish that was involved in planted IEDs that include Usman, Kamran, Muna Lahori and Fayaz Panzoo have been killed. But the IED threat still persists and is being dealt with effectively," he said.
To a query whether infiltration was under control, the GoC Dhilon said that infiltration was taking place from every sector including non-traditional routes and is being dealt effectively the alert soldiers.