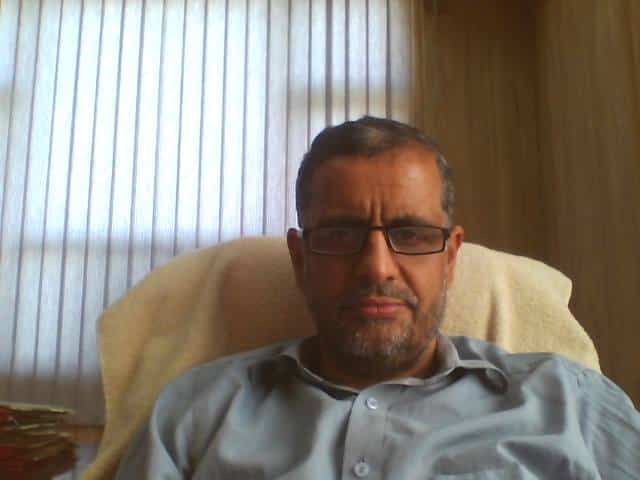 Muneer Ul Islam, DC Anantnag
Anantnag: Deputy Commissioner Anantnag, Muneer Ul Islam has refuted the news reports that the families of Udhampur petrol bomb attack were threatened by the district administration. He has posted the following 'clarification' on his facebook profile:
Painful but left with no option , I hate to post it (dear Muzamil et al here is what has happened). I had decided not to put anything official on my fb now, and for last few days I had stopped but one of the esteemed newspapers has carried on its online edition news about relatives of Udhampur incident being threatened by the district officials. First and foremost my sympathies with the victims and their relatives. The fact is that I came to know about the incident at 5 pm on 10th. Immediately I rushed to Uranhall to meet the relatives of the victims, but some well wishers advised that they are quite disturbed, so I requested them to please meet me at Khanabal Dak Banglow or my residence. All the relatives incuding father, uncle, brother-in-law of Zahid and father, mother and wife and children of Manzoor Ahmed Dar – another victim came to my residence at 6:30 pm. I asked them to chose any of the male relatives who would like to go to Delhi to be with the victims who had been shifted by the Government to Safdarjung Hospital. Three of them chose to go to Delhi which included father and brother of Zahid and brother-in-law of Manzoor. Air tickets were arranged for them. Late in the nightnight at 11:30 pm, brother of Manzoor (accompanied by one Moulvi aka Ikhwan Moulvi) came to my residence with the request that Manzoor's brother also has decided to go to Delhi and ticket was arranged for him too. Rs 20,000 were provided to the families to meet immediate expenses at home. As office was closed so they were informed that 50,000 each to the victims will be paid through cheque. Same was credited in the account of Tehsildar Anantnag for its payment to the victims through payee account cheque. Unfortunately, one person who happens to have been associated with Ikhwan threatened Tehsildar to pay money to another person (Rameez) who was accompanying Zahid and Manzoor but had not been injured in the incident. When Tehsildar refused to do so on account of the fact that Rameez has not been injured, this Ikhwan man started spreading canards which is very unfortunate. May I add that Government is bearing all the expenses, be it boarding and lodging or medicines etc.
Pertinently, a Kashmir based newspaper carried a news report on its website tittled "Authorities "threaten" families of Kashmiri truckers with PSA" (if they highlight the issue). Quoting Ghulam Rasool, father of Zahid Ahmad, the report says "DC Anantnag and Tehsildar called us last evening that we will be booked under Public Safety Act, if we highlight the issue. We returned back Rs 40,000 compensation money to Chief Minister yesterday".