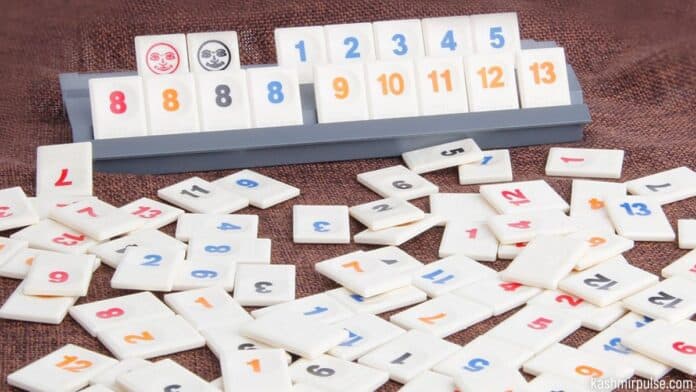 There are various types of online games which are now gaining a lot of public attention. Because of the increasing popularity of online games, certain platforms are offering various features on their platform. Even these platforms are trying to mix different types of games and make an interesting fusion. One such famous game is Rummikub.
Rummikub is a tile-based game that involves features of both Rummy and Mahjong. Players who wish to enjoy games where they have to match certain things using their skills will love this game.
As mentioned, it is a skill-based game where your victory depends on how quickly you can finish your tiles. The one who exhausts his tiles first is declared a winner. You can enjoy Rummikub with your friends as well because it is a game where normally 2-4 players can play.
GetMega is also one such platform where you can enjoy classic card games online. It offers games like Rummy and Poker where players can compete against each other and win exciting cash prizes.
Rules for playing Rummikub
As we all know that games like Rummikub are quite interesting and you cannot depend on your luck for winning them. Hence, we can say that Rummikub is purely a skill-based game. Before you start playing Rummikub, you must know the rules of the game.
In Rummikub, you have to focus on exhausting your set of tiles as quickly as possible. You must focus on keeping the points low or few in your rack/hand.
Below listed are the rules of the Rummikub game which you can go through before playing the game.
Group
A group is considered to be a set of three or four tiles that are the same in number but different in color. Example: 5 red, #5 black, #5 blue, and #5 orange; Not allowed: 5 red, #5 red, and #5 blue.
Run
It is said to be a group of three or more subsequent numbers. There are 13 tiles available where the lowest is 1 and the highest is 13. But number 1 can never follow the number 13 in Rummikub. Also, the succeeding collection of cards has to be of the same colour. Example: 7 red, 8 red, 9 red; 5 blue, 6 blue, 7 blue, 8 blue; Not allowed: 1 red, 2 red, 3 orange.
Meld
Group and run are sets that are known as meld in Rummikub. An initial meld of Rummikub has to be at least 30 points or more.
Joker
A joker tile can be used as a substitute tile for a missing tile to complete Group or run.
Direction
The Rummikub game runs in a clockwise direction.
Time
As mentioned earlier, Rummikub is a time-based game so players will only have two minutes for placing the tile. If you take more than two minutes, then you will be given one tile from the pool which will be counted as a penalty.
How to start playing Rummikub?
Here is a step by step directions on how you can play the Rummikub game.
First, mix the tiles in a pouch thoroughly. Now, each player has to choose one tile. Whoever gets the highest number of tiles will go first.
Again players have to put the tiles back in the pouch and again mix them thoroughly. Now, every player will get 14 tiles each which they will place on a table or rack.
In your turn, first of all, put down your tiles from the rack and arrange them into groups of a run of at least three tiles. You can also use a joker card instead of a missing card to complete the group or run. Remember, that the value of the joker will be the same as the missing card.
Also, players have the authority to displace the tiles from boards to anywhere else.
If you do not have any set, then you have to pick one tile from the pouch and your turn will end.
This will continue until one player declares himself/herself the winner because his/her tiles have been exhausted. Also, they have to say 'Rummikub' once they fully exhaust their rack.
These were some simple rules of Rummikub and the process of playing the game. You can also enjoy this game with your friends on the GetMega app.
GetMega is an online gaming platform that is easily available on your smartphone. It is one of the safe and secure apps where millions of players play classic card games like Rummy and Poker every day. The app is filled with lots of interesting features including video chat, messages, cash prizes, tournaments, and much more.
If you think that you are a pro at playing classic card games, then do check out the GetMega app and earn a lot of cash prizes.